Skip to Main Content
At Desert Financial, we want to make sure that every experience you have with us is an exceptional one. That's why we share our success by offering you chances to earn cash back rewards and win amazing prizes!
Exceptional Experience of the Month: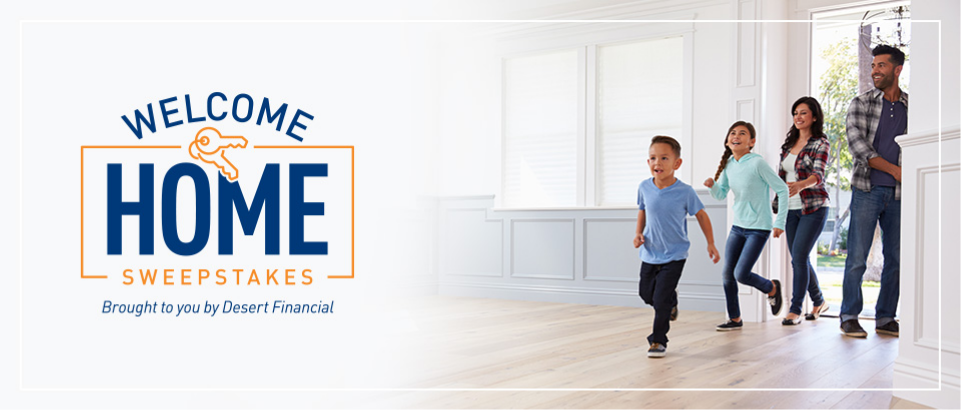 ENTER FOR A CHANCE TO WIN $75,0001
You can enter for a chance to win cash to turn your house into your dream home! In celebration of Desert Financial's 80th anniversary, we're sharing our success by helping others reach milestones of their own — like transforming their place into their dream home! If you are looking to remodel your indoor space or upgrade your backyard, then you will want to enter the Love My Home Sweepstakes today. One lucky winner will get to make their home remodeling dreams come true!
TOTALS
We've provided
Exceptional Experiences this year
AND
IN PRIZES & REWARDS
GO BACK