YOUR MEMBERSHIP IS
MORE REWARDING
We couldn't do it without you. Really. And we want you to know just how much your membership means to us. That's why we give back with more benefits and rewards.
RELATIONSHIP REWARDS
The more you do with us, the more rewards you can earn — including FREE checking, cash back bonuses, loan discounts and more.
Get the details
---
MEMBER GIVEBACK BONUS
You could earn an annual cash back bonus just by partnering with us to achieve your financial goals!
Find out how
---
EXCEPTIONAL EXPERIENCES
Here's your chance to win concert tickets, VIP sports packages, cash prizes and more in our seasonal sweepstakes.
Featured Exceptional Experience
Pay My Way Holiday Sweepstakes
Use your debit card from November 1 through December 31 for chances to win a cash prize of up to $10,000 in our Pay My Way Holiday Sweepstakes! You'll get one entry into the sweepstakes for every 15 purchases you make with your debit card.
See official rules.
---
IT'S EASY TO BECOME A MEMBER
Join Desert Financial and start earning your rewards.
Open an account
WHAT YOU DO HERE
COUNTS FOR MORE
When you partner with Desert Financial for life's big decisions and purchases, you empower us to help people in our community. There's no donation or volunteering required — though there are always opportunities to join us in giving back.
COMMUNITY
Desert Financial is passionate about helping others, and our team members are, too! We offer hundreds of ways for our employees to give back throughout the year.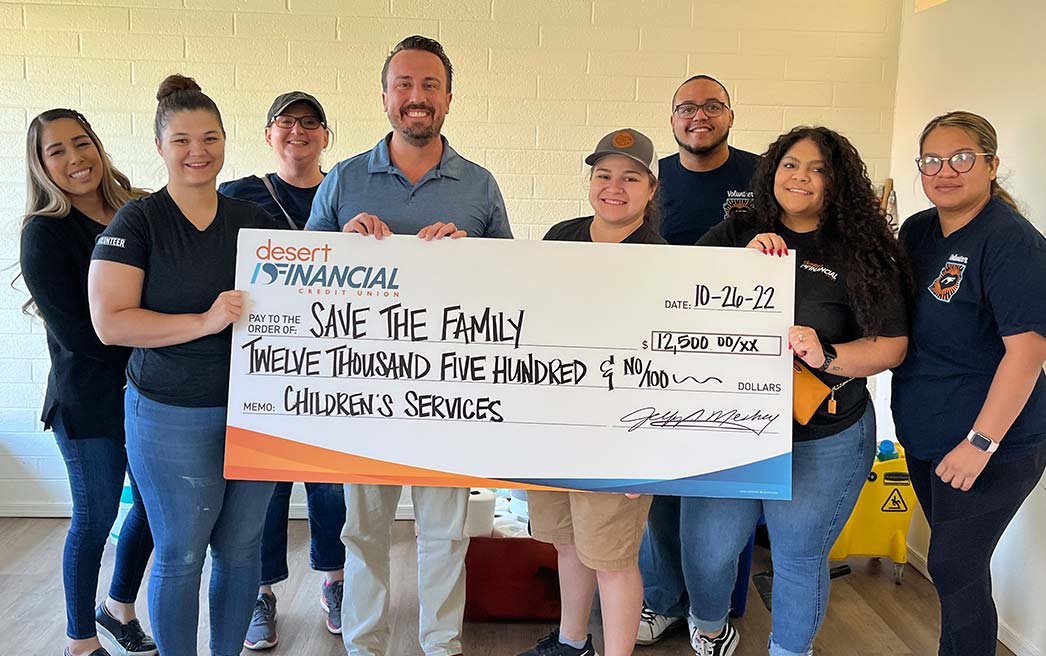 Featured Community Event
Save the Family
Team members from all over the credit union cleaned out and painted an apartment at Save the Family, which helps more than 650 families experiencing homelessness annually. Our volunteer work on the apartment enabled a family experiencing hardship to move in immediately. We also presented the organization with a check to support their children's programming.
COMMUNITY TOTALS
volunteer events this year
AND
volunteer hours in 2022
RANDOM ACT OF KINDNESS
We started a #KindnessRevolution in Arizona by surprising members of our community in unexpected ways!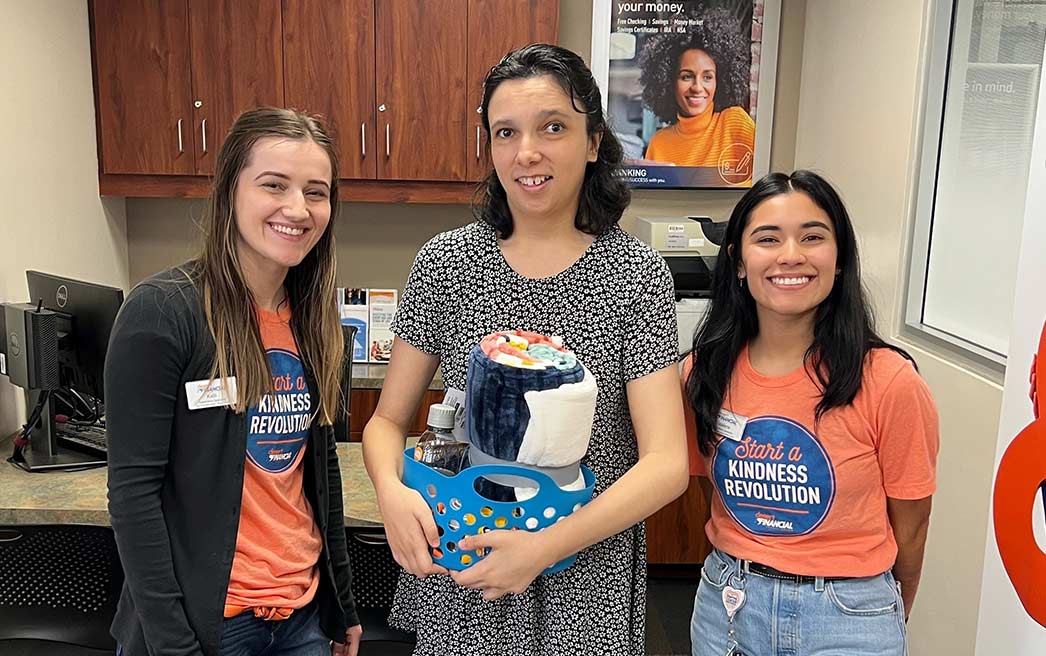 Featured Random Act of Kindness
International Credit Union Day
Team members at all our branches celebrated International Credit Union Day by performing their own Random Acts of Kindness. Teams bought sweet treats for members, paid for groceries at in-store branches, created gift baskets and more.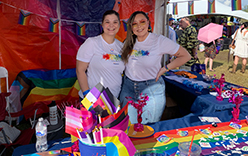 We performed nearly 300 Random Acts of Kindness at the Phoenix Pride Festival, including giving away Bluetooth speakers, gift cards, water bottles, Harkins Theatres tickets and more.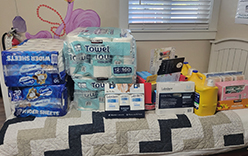 Prescott Housing Solutions is a nonprofit that works to provide affordable housing in northern Arizona. We provided the organization with essential household items to help their shelter residents feel more comfortable.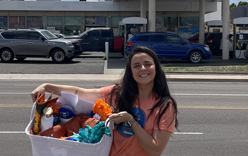 Jaswinder Singh made national headlines by offering much lower gas prices than all other gas stations in the Valley. Though he lost money, Singh says that his values motivated him to drop prices because he knows how much people are struggling right now. We surprised his family with a gift basket to thank him for giving back to our community.
RANDOM ACT OF KINDNESS TOTALS
We performed
Random Acts of Kindness in 2022
AND
given back
TEACHER APPRECIATION
Throughout the year, we're rewarding the Valley educators who are shaping our next generation by hosting special events, providing school supplies and so much more!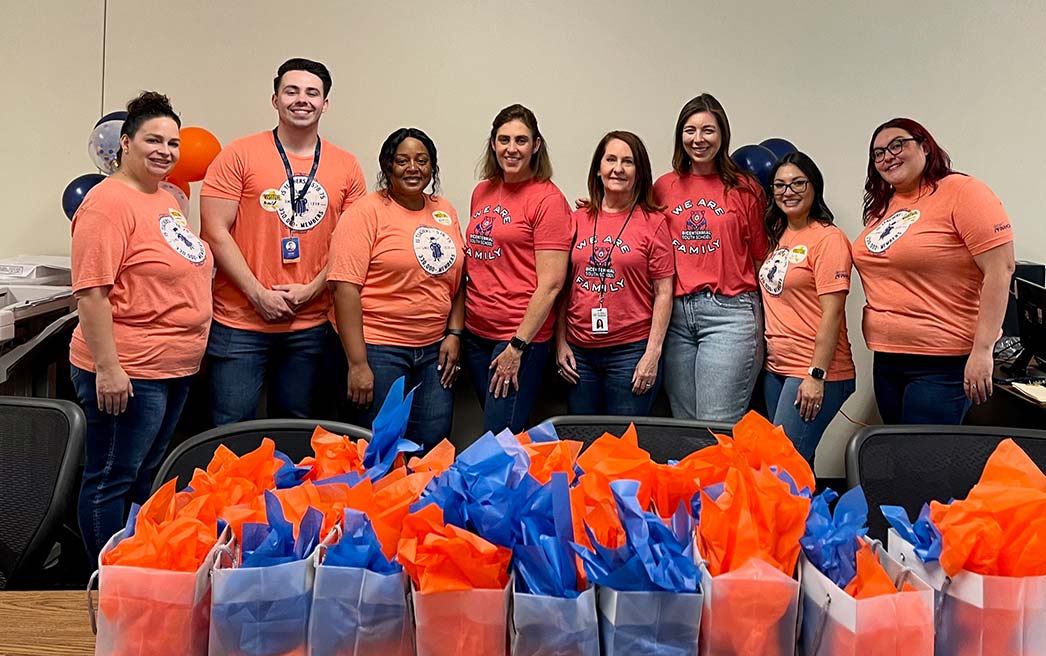 Featured Teacher Appreciation Event
Bicentennial South Elementary School
The consumer loan processing team provided 42 goodie bags for the teachers at Bicentennial South Elementary School in Glendale. The bags were filled with items including $40 Amazon gift cards, coffee mugs, whiteboard markers, erasers and hand sanitizer. The team also provided lunch for the teachers and additional staff.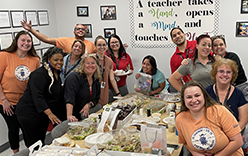 Our Arrowhead Mall branch hosted an event at Ethos Academy in Glendale, where they provided lunch from Panera Bread and gave the teachers bags of supplies and swag.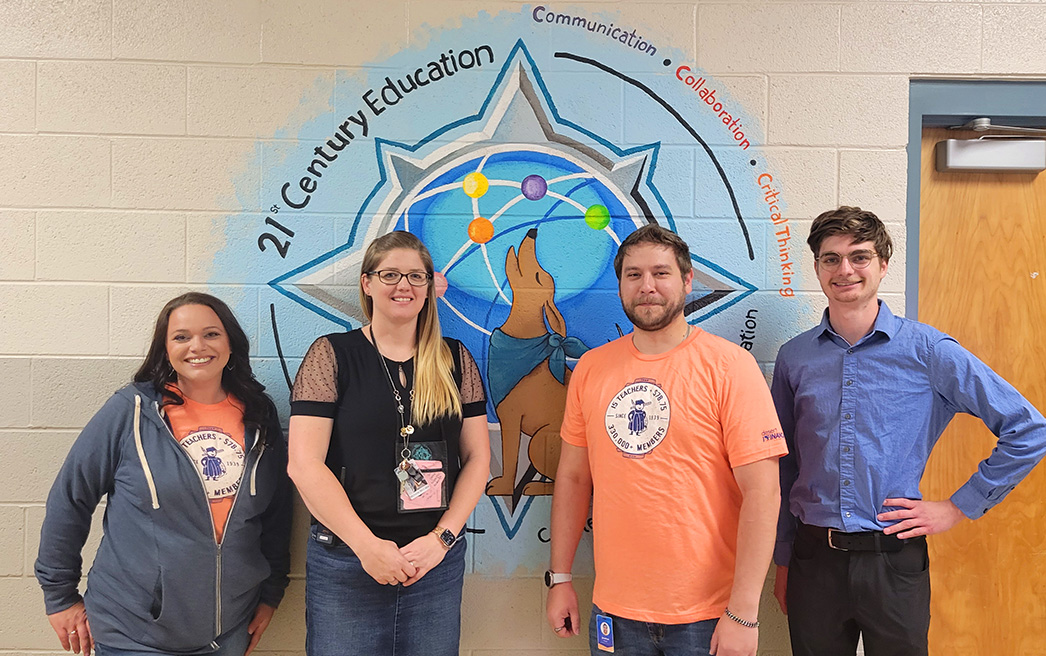 To celebrate Teacher Appreciation Week, we hosted a Teacher Appreciation event for all seven of our adopted schools.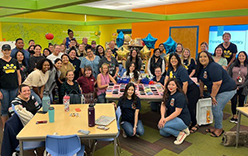 We surprised the teachers at Peralta Elementary School in Phoenix with a new mini fridge filled with coffee creamers and treated them to Crumbl Cookies. Each teacher also received a $25 gift card.
TEACHER APPRECIATION TOTALS
We hosted
Teacher Appreciation events in 2022
AND
given back
DESERT FINANCIAL FOUNDATION
Founded in 2017, our Foundation helps Valley nonprofits and supports education through scholarship and financial literacy programs. The Foundation also works to create innovative programs for Desert Financial team members and to increase our outreach and impact in the community.
Learn More
---
MAKE A DIFFERENCE IN YOUR COMMUNITY
You will help us give back just by banking with us!
JOIN DESERT FINANCIAL
WE
TAKE CARE

OF OUR OWN

So they can take better care of our members

At Desert Financial, we provide our team members with a personalized roadmap for their success. Benefits like affordable healthcare, full 401(k) matching, paid volunteer hours and tuition reimbursement are just the start.
Consistently recognized as one of Phoenix Business Journal's Best Places to Work
Job satisfaction rating of 93%
---
CREATE EXPERIENCES THAT MATTER
Want to learn more about joining our team? Check out our career opportunities!
FIND YOUR FIT