YOUR MEMBERSHIP IS
MORE REWARDING
We couldn't do it without you. Really. And we want you to know just how much your membership means to us. That's why we give back with more benefits and rewards.
RELATIONSHIP REWARDS
The more you do with us, the more rewards you can earn — including FREE checking, cash back bonuses, loan discounts and more.
Get the Details
---
MEMBER GIVEBACK BONUS
You could earn an annual cash back bonus just by partnering with us to achieve your financial goals!
Find Out How
---
EXCEPTIONAL EXPERIENCES
Here's your chance to win concert tickets, VIP sports packages, cash prizes and more in our seasonal sweepstakes.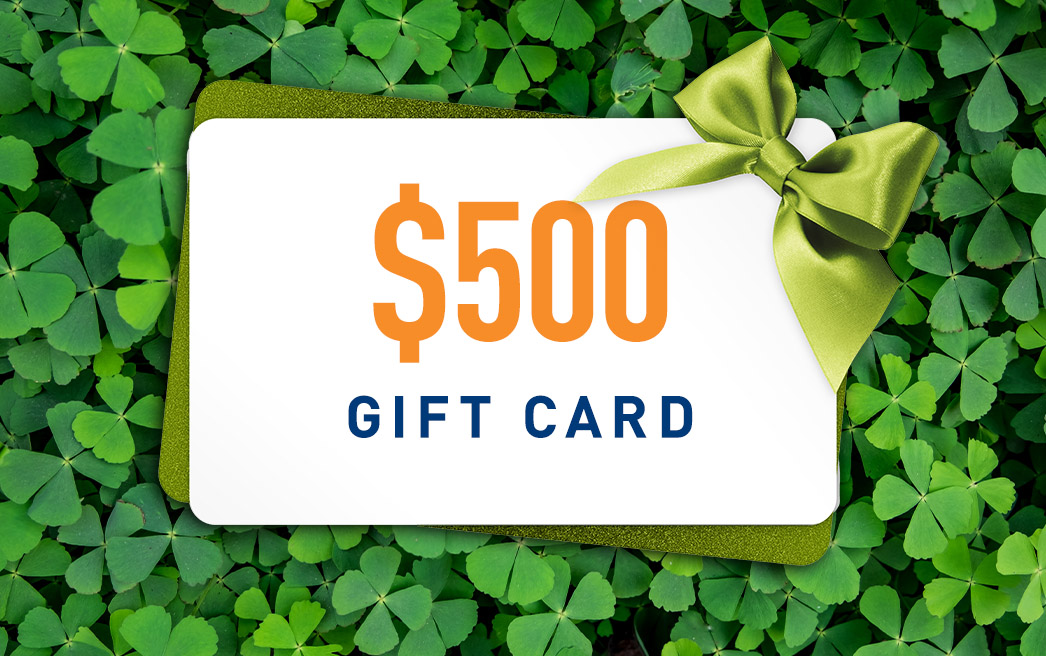 ---
IT'S EASY TO BECOME A MEMBER
Join Desert Financial and start earning your rewards.
Open an Account
WHAT YOU DO HERE
COUNTS FOR MORE
When you partner with Desert Financial for life's big decisions and purchases, you empower us to help people in our community. There's no donation or volunteering required — though there are always opportunities to join us in giving back.
COMMUNITY
Desert Financial is passionate about helping others, and our team members are, too! We offer hundreds of ways for our employees to give back throughout the year.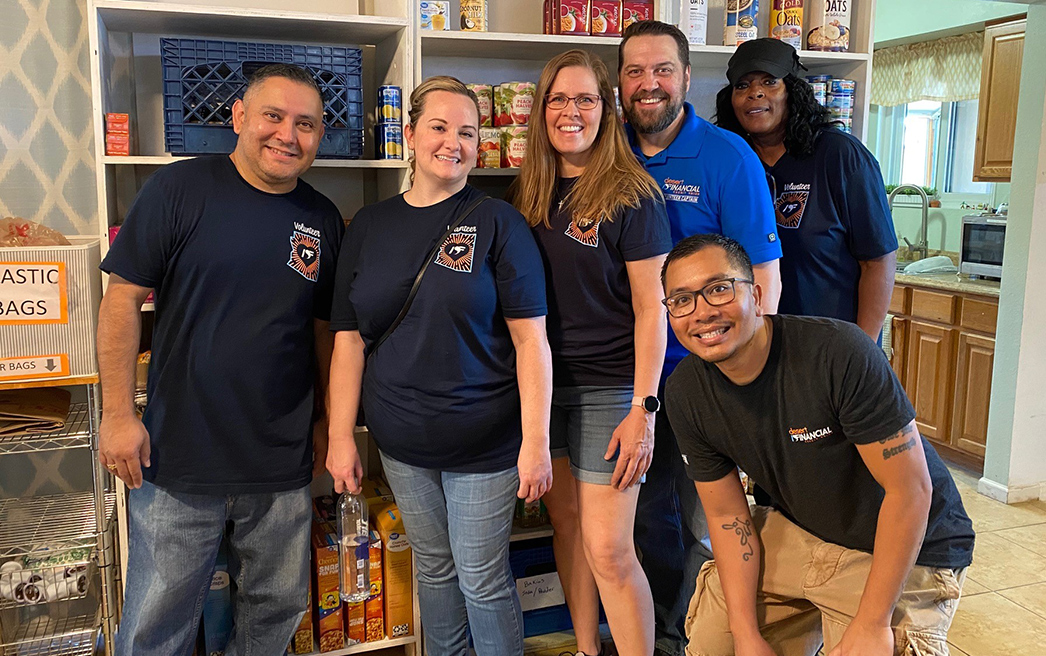 Featured Community Event
House of Refuge
House of Refuge in Phoenix assists people who have experienced incarceration, addiction and unemployment by providing food, shelter and life-skills education. Our volunteers helped with various projects at the House of Refuge donation center including stocking and reorganizing shelves, collecting and sorting donations and packing food boxes.
COMMUNITY TOTALS
volunteer events this year
AND
volunteer hours in 2022
RANDOM ACT OF KINDNESS
We started a #KindnessRevolution in Arizona by surprising members of our community in unexpected ways!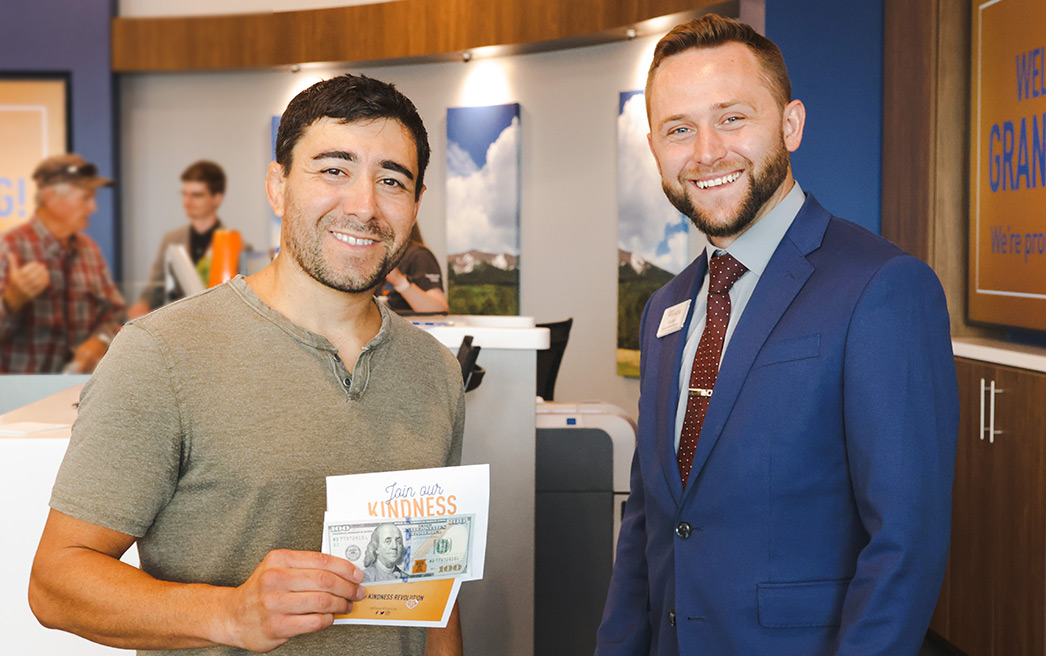 Featured Random Act of Kindness
Flagstaff Grand Opening
To celebrate our new Flagstaff branch, we gave away $100 each to community members who joined us at our Flagstaff Mall branch grand opening celebration. Three lucky people were surprised with an extra $500 each. We also sent an ice cream truck to Flagstaff landmarks Lowell Observatory and Tynkertopia so their summer campers could enjoy some sweet treats.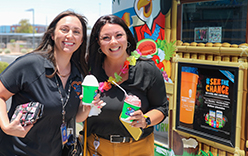 To help people cool off during the hot summer months, we've been sending a Kona Ice truck to a different branch location every week.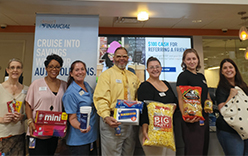 A family that recently moved from California to Arizona and became new Desert Financial members was surprised with a movie kit from team members at our Greenway Fry's branch, so the family can enjoy all the latest blockbusters in their new home state.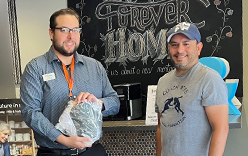 We donated $1,500 worth of sports equipment to support the Coach Mike Football Foundation in its mission to provide sports to children from low-income families.
RANDOM ACT OF KINDNESS TOTALS
We performed
Random Acts of Kindness in 2022
AND
given back
TEACHER APPRECIATION
Throughout the year, we're rewarding the Valley educators who are shaping our next generation by hosting special events, providing school supplies and so much more!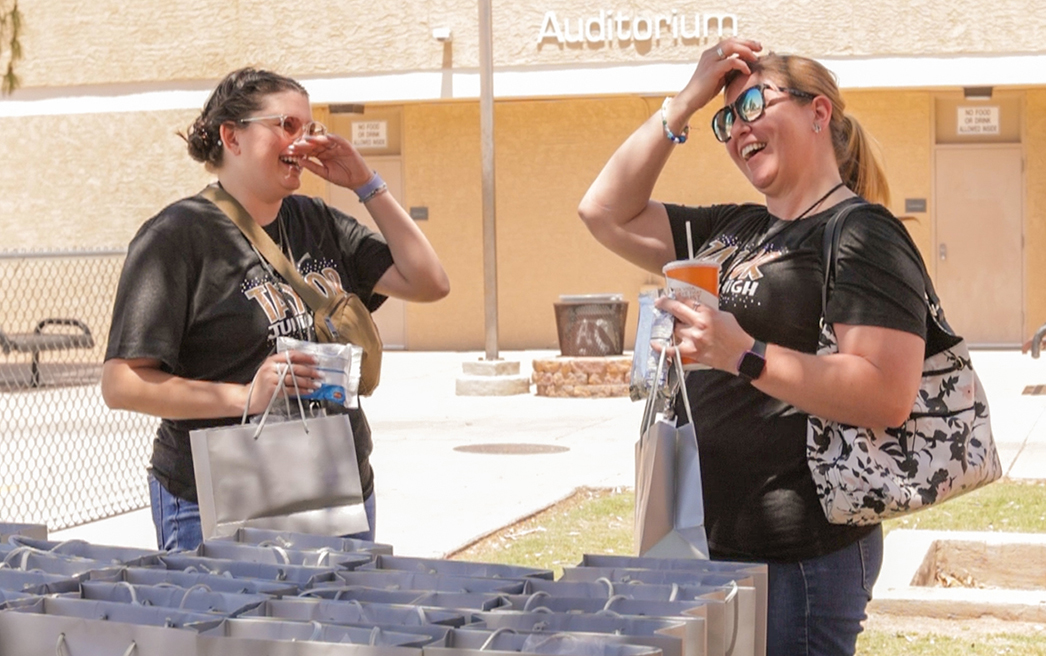 Featured Teacher Appreciation Event
Taylor Junior High School
To show our appreciation for the team at Taylor Junior High School in Mesa, we gave each teacher and staff member a $20 Walmart gift card and sent an ice cream truck to the school to hand out treats.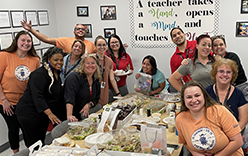 Our Arrowhead Mall branch hosted an event at Ethos Academy in Glendale, where they provided lunch from Panera Bread and gave the teachers bags of supplies and swag.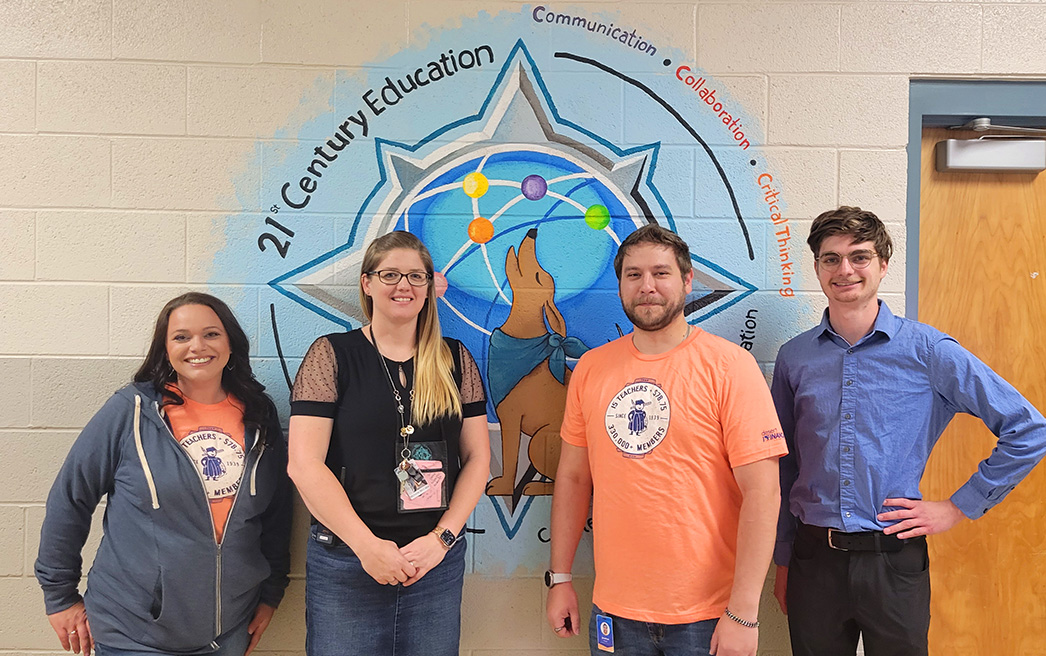 To celebrate Teacher Appreciation Week, we hosted a Teacher Appreciation event for all seven of our adopted schools.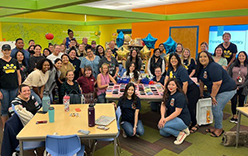 We surprised the teachers at Peralta Elementary School in Phoenix with a new mini fridge filled with coffee creamers and treated them to Crumbl Cookies. Each teacher also received a $25 gift card.
TEACHER APPRECIATION TOTALS
We hosted
Teacher Appreciation events in 2022
AND
given back
DESERT FINANCIAL FOUNDATION
Founded in 2017, our Foundation helps Valley nonprofits and supports education through scholarship and financial literacy programs. The Foundation also works to create innovative programs for Desert Financial team members and to increase our outreach and impact in the community.
Learn More
---
MAKE A DIFFERENCE IN YOUR COMMUNITY
You will help us give back just by banking with us!
JOIN DESERT FINANCIAL
WE
TAKE CARE

OF OUR OWN

So they can take better care of our members

At Desert Financial, we provide our team members with a personalized roadmap for their success. Benefits like affordable healthcare, full 401(k) matching, paid volunteer hours and tuition reimbursement are just the start.
Consistently recognized as one of Phoenix Business Journal's Best Places to Work
Job satisfaction rating of 93%
---
CREATE EXPERIENCES THAT MATTER
Want to learn more about joining our team? Check out our career opportunities!
FIND YOUR FIT